ProfitScraper and It's Alternatives : A Comprehensive Analysis of the 5 Best Product Finder Tools
WebscrapingAPI on Oct 19 2022
Profit Scraper is one of many Item/ Product Finder Tools. Product Finder tools identify top selling items from marketplaces such as Amazon for the user to identify hot selling items and better understand the market.
This Product-Research method has been aptly named Demand-to-Supply: you identify and fill market demands with your product supply.
Product Finders such as ProfitScraper amass and present this data to the user, who can determine when and where it is most profitable to resell products. 
What Does ProfitScraper Do?
ProfitScraper models itself on an Amazon to eBay arbitrage model. 
So what does that mean? Simple, it's a two-step process: 
ProfitScraper finds hot-selling items on Amazon and then allows one to upload the list onto their eBay store. 
Meeting, based on analysis, an unquenched demand.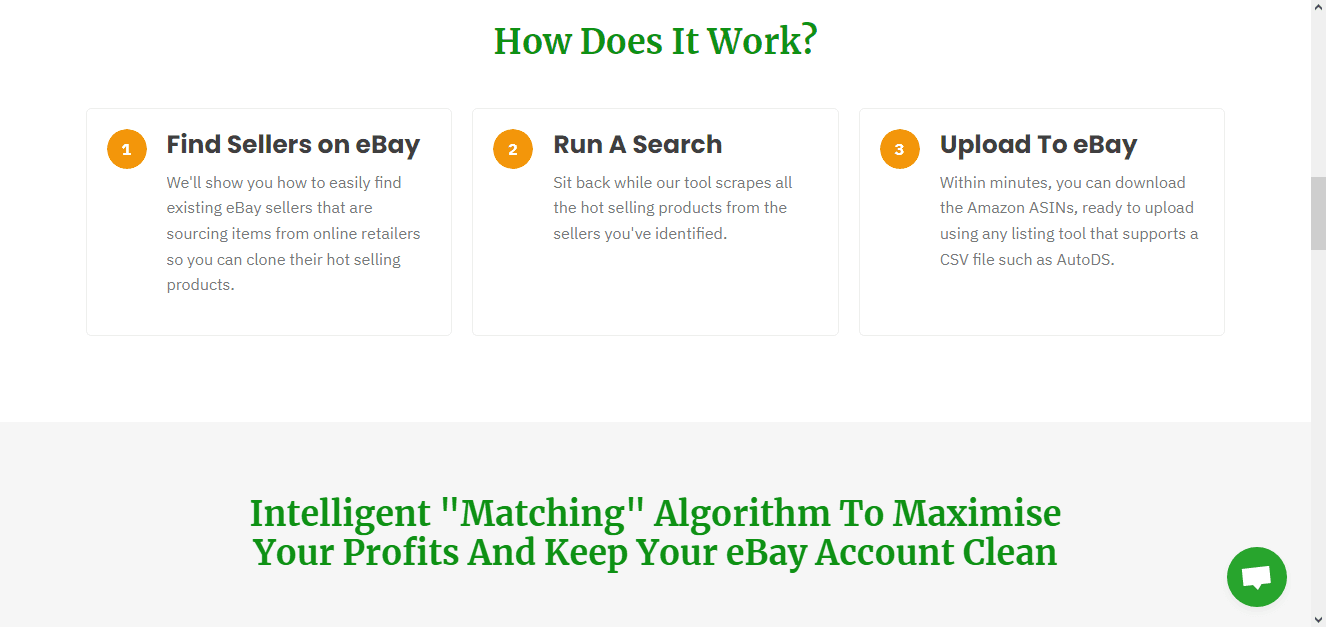 Though you can upload your data to other listing software, the site is streamlined primarily for an Amazon-eBay bridge. 
Check out their YouTube video simplifying the process
Why Use A Product Finder At All?
Like me, you might have been wondering why anyone would pay more for the same product? Well, the answer is that many businesses rely on: laziness and unexposure.
As insulting as that sounds, it is a natural characteristic of people's buying patterns: they want what's easy and in front of them. Resellers take advantage of this bourgeoise attitude and find their opportunity by catering to the spoon-fed practices most people have come to enjoy. 
Don't worry; we all do it. The internet is the age of ease and the business of redeeming only works to facilitate our comforts. 
Here are some tips to start your Product Research journey.
So now that I've equipped you with the credibility of Product Finders and the services provided by ProfitScraper let me warn your wide-eyed enthusiasm from using this tool as your go-to item finder.
This article will work to display the apparent lack of ProfitScraper's capabilities as you will grow to learn that other Item finder tools have much more to offer with a token of professionalism. 
Shortcomings of ProfitScraper
Though ProfitScraper can seem flashy and valuable, it has too many kinks in its armor. 
This single webpage site's loud and poor UI design bars me from taking it as more than a pop-up ad with a skill.  
Would FedEx take it seriously? No. So why should I? 
Why would anyone who wants to legitimately compete in the global marketplace go to a linear, immature and seemingly virus-inducing webpage? Please forgive my bluntness; I am simply echoing my honest impressions, and I'm sure many of you would concur. The lack of depth in the website itself met with an equal lack of features and tools that others provide in abundance make this an ill-equipped option for your Product Finder needs. 
But hey, the void ProfitScraper creates must be met by an opportunistic supply, right?
Well, in continuity with the spirit of the Demand-to-Supply model, I'll supply you with my Top 5 Product Finder Softwares and hopefully fill the demand ProfitScraper irresponsibly fails to meet. 
However, first allow me to cushion some of my harsh (but appropriate) criticism for ProfitScraper by including not only its downfalls, but also some of its best features that allow its buoyant presence in the conversation at all.
Pros:
Matching Algorithm: - UPC/EAN Match: Choose the "exact match" search to scrape the UPC/EAN code from eBay seller's listings and apply the same to the source retailer to obtain an exact match.
Title Match- A less accurate Title Match is used as a backup to UPC/ EAN matching, wherein Titles are matched to the source retailer to retrieve a product image from both the source store and eBay, allowing the user to compare them from photos.
Easy to use Interface: the table format of displaying products and their respective prices makes it easy for users to compare prices, and the filters provided, such as Profit range, Sold count, and Customer reviews, further streamline the process.
Built-in protection for members protects your eBay ID from being scraped. 
Cons:
Limited Availability: For Amazon as the source store, Profit Scraper currently supports the USA, UK, Australia, Canada, France, Germany and Italy. For Walmart as the source store, ProfitScraper supports the USA.
It looks like a pop-up ad and fails to establish a sense of legitimacy and professionalism.
It is a single web page without documentation of any back-end structure, barring any sense of transparency or security.
It lacks tools such as an Inventory Manager, which makes this tool inconvenient and reduces its value-for-money factor.
Pricing: 
Note- All packages come with Training Videos, assistance from the Help Desk, and 7 Day Free Trial. Also, only items you choose to download will count towards your item limit. 
$27- 1000 Items/month.
$37- 2500 Items/month.
$47- 5000 Items/month.
If I could, I would add this to the Cons list as they do not reveal the prices unless you sign up! A major turn-off for most prospective buyers in the browsing phase of choosing a Product Finder. Of course, I went ahead and bit the bullet to compile this list for my beloved readers.
So, now that we've taken a thorough look at ProfitScraper, allow me to provide you with an in-depth analysis of the top Product Finders on the web. I will honestly lay out the best features and flaws of each and surmise my first choice based on all my critiques. 
My Top 5 Product Finders
Through a thorough and detail-oriented analysis I was able to conceptualize my Top 5 Product Finder software and the sites that provide them: 
Keep reading as I provide you with a substantial in-depth analysis, weighing the pros and cons of each and their respective pricing. So, here we go. Buckle up, and let's go through the Top Product Finder software together.
1. AMZScout
Self-proclaimed as a "Complete Toolset for Selling on Amazon"(Source), AMZ Scout holds valuable features that make it an apt fit for anyone looking for an effective Product Finder Tool. 
You can use 16 filters like revenue, rank and listing quality to scour their 600 million Amazon Items database. It's a concise item finder with a clean and straightforward interface. 
However, what I love is also its limiting downfall. Though the tool's simplicity is a cute and substantial start to get into the Item finding game, you'll discover a sense of incompleteness as compared to others.
It does not provide exposure or analysis for any other marketplace, limiting the user from being able to use a wider net for all the data and products out there.
Pros:
Provides valuable features like Keyword Search, Amazon Super URL Tool; Sales Estimator; and the New Amazon Dropshipping, Arbitrage and Wholesale Tool.
Clean and easy-to-use Interface. 
 Cons:
Lacks the wingspan of other Item Finder Tools by primarily catering to the Amazon marketplace.
Not your complete package to equip you with all your Web Scraping data needs to start you with your business.
Pricing:
Amazon Seller's Bundle - $49.99/month: Amazon Dropshipping, Arbitrage through AMZScout Extension, PRO Extension (market data on your products and competitive Pricing), Product Tracker, Amazon Keyword Search and AMZ Scout Seller's Course.
undefined
The bottom-line: Appropriate for Amazon marketplaces, however, AMZScout lacks the wing-span to compete in other market places.
2. JungleScout
JungleScout has a very welcoming aesthetic and supplies one of three options: Start selling on Amazon, Grow my existing business and Explore brand & agency solutions, and I'll be honest, all of those sound like they would accelerate my life. 
With a trusted clientele list like Starbucks, FedEx & Intel, Jungle Scout has been a prime player in the web scraping arena. 
However, what they provide in assurance and confidence, they take out in Pricing and plans. 
The $49/ month Basic Plan might be enough to make most think twice. However, the fact that it does not provide its full capabilities on features such as historical product and keyword data- included in most other Product Finder tools- is downright discouraging, especially for anyone looking for a product that will thoroughly and reasonably introduce them into the space. 
Pros:
AI-driven insights identify market trends and filter opportunities.
The Inventory Manager feature predicts market trends and suggests stocking levels, re-order dates and quantities.
Product Tracker tracks how products sell over time, while the Profit calculator provides valuable insights like historical sales, best seller rank and an indicative Opportunity Score. 
List of established clientele: FedEx, Intel, and HP and 4.5 rating on TrustPilot.
Cons:
Expensive Pricing bars full features from being enjoyed in the Basic Plan.
Not ideal for those just starting in the resale business.
Pricing: 
Basic Plan: $49/month - includes Full access to browser extension( Chrome& Firefox) and the Review Automation core tool. DOES NOT provide in-depth Product History, Data or keyword analysis.
Suite Plan: $69/month - In-depth historical product and keyword data access
Professional Plan: $129/month - includes six users, six months of historical data and 2 years of historical keyword data.
The bottom-line: A professional tool that is appropriate only if you have the money to buy the Professional plan. JungleScout is NOT the best bang-for-your-buck. 
3.Amaze Owl
The first thing that stood out to me was that AmazeOwl "spots high potential products and explains the opportunity to you in plain English," indicating early on that this is an excellent option for users looking for a simple, user-friendly product-finding site. 
It's also pocket-friendly, with the site providing a free basic plan that provides tracking for one niche and auto-updates on 1000 niches. The Growth Plan is also at a reasonable price of $19.95/month, which includes 10 niches, 50 products/month from their product database and fast load speed. The reasonable Pricing and features embedded with the user in mind are welcome factors that would encourage a novice in the space to try AmazeOwl.
However, much like AMZ Scout, I promise that you will find your ceiling with this tool, perhaps even faster than with AMZ Scout. However, you get what you pay for. 
Though the $19 Premium price tag is a slice of the Pricing of others, it also provides you with an equal amount's worth of resources:  the 10 niches and 50 products/month feature isn't enough for anyone looking to enter the market space competitively. 
Pros:
600m million+ Products from 11 Amazon marketplaces.
The 5-star ranking system ranks based on ease of entry, demand and potential profit.
Insights like the best images to use, the right pricing strategy and recommended number of reviews needed to compete eases the process for users.
Cons:
Only has a 3.6-star rating on TrustPilot
The packages provided are limiting and do not set one up to compete competitively.
No Supplier Database.
No listing builder. 
Lacks variety in features as compared to other Product Finding tools.
Pricing:
Starter - Free: 1 Tracked Niche, 3 Keywords Monitoring and Top 2 keywords Research.
Growth - $19.99/month: 10 Tracked Niches, 10 Keywords Monitoring and 50 products/month
Established - $29.95/month: 300 Tracked Niches, 50 Keywords Monitoring, and 200 products/month. 
The bottom-line: Though pocket-friendly, AmazeOwl lacks the technical prowess of its competitors even in its most highly-priced package.
4.SellTheTrend 
The biggest grudge I have against SellTheTrend is its user interface: the loud and colourful layout might bar as it did for me, the more serious customers from using it, but perhaps encourage the social-media influenced, younger crowd. Perhaps, this leads to the absence of a past clientele list.
However, the reasons for its inclusion in this list are two-fold: 1. The interactive and colourful layout might be the very reason for its appeal to some, especially younger businessmen and women, who have been brought up and influenced by the pops of social media, 2. It garners many valuable tools in one place to launch individuals starting in the resale game. With that said, let me provide specifics in the Pros and Cons list:
Pros:
Store Intelligence tool provides you with competitive Pricing in your particular niche and their top-selling and recently added products keeping your grasp on the market.
Database of 1,193 suppliers ranked by quality of products, Pricing, communication and speed of delivery.
Automatic inventory sync auto updates your inventory with the addition of products.
Tools such as the Facebook Interest Targeting tool - locate ideal customers - and their Video Creator- helps produce "market-beating" video ads- provide helpful resources for those seeking to create a wholesome product resale website, including dropshipping courses.
Shippers include AliExpress and CJDropshipping, and Dropshipping stores include Shopify and WooCommerce.
Cons:
The lack of a clientele list does not induce a sense of credibility.
The colourful and social-media aesthetic might discourage serious customers.
Though crafted for new users, the multiple features and tools can be overwhelming for some.
Courses are an additional cost.
Pricing:
Monthly: $39.97/month.
Yearly: $32.97/month.
Please Note that much like ProfitScraper, you have to sign-up even to view the Pricing! Bogus!
The bottom-line: The loud and demanding interface bars SellTheTrend from being a serious option for professional businesses, discouraging further individuals aspiring to compete with the best. 
5.WebScrapingAPI 
The perfect Product Finding Software. Yes, I'll boldly state that from the get-go. Why? Because it's simply concise. The product quickly embedded a sense of credibility with customers like Deloitte, WunderMan Thompson and Perrigo and is built on Amazon Web Services. 
WebScrapingAPI engages 100 Million Rotating Proxies to search databases and retrieve what you want within seconds.
The all-encompassing nature makes it a one-stop shop for your Web Scraping and Item finding needs. The easy customizability makes this API extremely mouldable, and the $27/ month starting price with a 14-day free makes it a reasonable purchase. 
Pros: 
100 Million+ Rotating proxies ensure a 99.99% uptime.
Built on Amazon Web Services ensures access to immense amounts of data.
CAPTCHAs, IP blocks, automatic retries, fingerprinting, and Javascript rendering are taken care of by the API providing the user with a smooth and hands-free experience.
Easily Customizable per your data and Item finding needs.
Trusted by 10,000 + companies like Wunderman Thompson, InfraWare, Deloitte and Perrigo.
14-Day Free Trial and JavaScript Rendering with EVERY package. 
Mass amounts of Customer Review data allow the user to understand the customer and market trends better.
Cons:
The only real con is that this API is such a full-fledged Web Scraper that it does not get the recognition it truly deserves for its Item finding abilities. But Shhh! Take advantage of it before they up their rates!
Pricing:
Please Note: All packages come with JavaScript Rendering!
Start-$49/month: 100,000 API Calls, 20 Concurrent Requests, Data Center Proxies, and Standard Email Support.
Grow- $149/month: 10,00,000 API Calls, 50 Concurrent Requests, Residential Mobile Proxies, US Geotargeting, and Standard Email Support.
Business-$299/month: 3,000,000 API Calls, 100 Concurrent Requests, Global Geotargeting, Priority Email Support. 

The bottom-line: Reasonably priced, capable and proven. The most concise Product Finder tool available with a complete set-up for your business. WebScrapingAPI is a one-stop-shop for all your product finding and web scraping needs. 
The Best Product Finder Tool
Many of the Product Finders mentioned hold their advantages, leading to their known  reputation in the space: AmazeOwl with its 5-star ranking system, Jungle Scout with its Inventory Manager and AMZ Scout with its Profit Calculator. However, I boldly declare WebScraping API to be the most wholesome product of the lot.
Why? It is competent in the range of services it provides and neatly ties them all together at your fingertips.
WebScrapingAPI gives you all the prowess of a premium Product Finder Tool while facilitating you with the resources such as Customer Reviews and Financial Data, giving you a complete care package to set up your business legitimately. 
Unlike JungleScout, it does not discriminate against its users by compromising the prowess of the product based on price. You are set up with all the tools you need from their Basic to their most expensive package; the only actual difference lies in the amount of time you can use the product- i.e. amount of API calls.
Keep using it the more it works for you in a term I like to call pay-as-you-profit! That's precisely how the WebScrapingApi allows you to function- purchase as long as it's working for you.
Not having the linear, limiting nature of other tools such as AMZ Scout or AmazeOwl, WebScrapingAPI delivers a premium product that will launch you into top-tier competing circles with an API many of the top players are using.
If you're going to drink, why not drink from the source, right? WebScrapingApi is the gift that has dropped from the upper-crest corporate tree for opportunistic individuals to relish and enjoy. 
"One API. Cleaner Code." - I agree, and so do the top players. 
If you had the chance to get your hands on the Colonel's 11 secret herbs and spices formula, would you? Yeah...me too. 
News and updates
Stay up-to-date with the latest web scraping guides and news by subscribing to our newsletter.
We care about the protection of your data. Read our Privacy Policy.